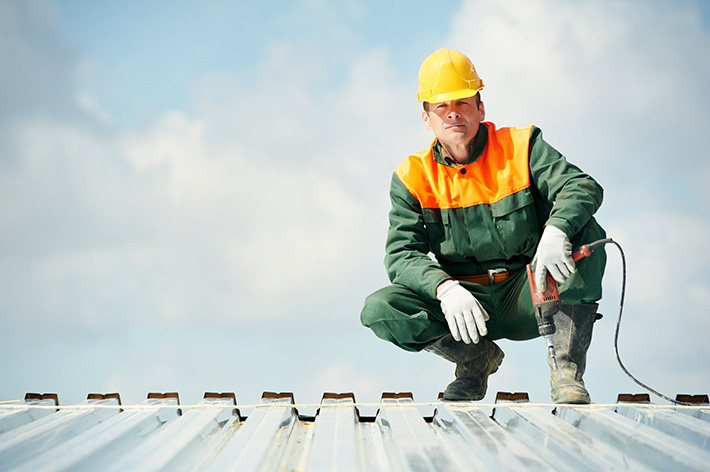 A Complete Guide To Commercial Roofing
Owning a commercial building or facility comes with many responsibilities. Your commercial building must provide comfort and shelter for users, and that means an excellent roofing system. When it comes to roofing systems for your commercial building, you need to make a decision and stick to it. 
What is commercial roofing is a question that many people ask, and this is a building material used to protect and seal the top of commercial structures, thereby protecting the interiors of the structure as it functions as a waterproof shell that encases the structural frame and prevents rain and other precipitation from entering the building. There are a variety of materials used to create commercial roofing systems with their own benefits and drawbacks that must be considered. 
Traditionally, many commercial roofs were constructed with shingles, which are overlapping sections of material laid in rows to help improve runoff. Shingles can be made from a variety of materials, including wood, slate, clay, or asphalt. Asphalt shingles are coated with a bituminous coating and are one of the cheapest and most effective shingle options, although they require a lot of maintenance and do not last as long as other materials. 
Although clay or ceramic shingles tend to be a bit more expensive, they are quite popular in hot environments because they are solid and durable and keep the coolness between the spaces of the house, building, etc. because they refract light from UV rays. Depending on the material used to build the shingles there can be different advantages and disadvantages. For example, wood shingles are prone to mildew and insect nests; slate shingles are more expensive, among others. 
Metal roofing is a fast and easy-to-install material that provides not only reliability but economy. Its lightweight characteristic allows the use of simple and cost-effective support structures, and its flexibility makes it more moldable as needed in unconventionally shaped structures. It has a long life and is made of steel, aluminum, copper, or metal alloys that help keep building occupants cool by reflecting sunlight and heat. 
One of the most effective types of commercial roofing is the membrane roofing system. These roofs are made of sheets of rubber or polyvinyl chloride (PVC) that are adhered to seams. Installers use a heat welder to form these bonds, effectively creating a single sheet of material that is impervious to leaks. This type of commercial roofinging is incredibly lightweight and durable, and often reflects sunlight due to its light-colored finish. Although it is a relatively new product, it is among the most affordable types of commercial roofing and is quickly becoming one of the most popular products in the industry. 
Metal panel roofs are cost-effective, lightweight, reliable, and offer an average service life of 40 to 50 years. Another important advantage of metal panel roofing is that it can be installed over existing flat roofs for added protection. 
The gravel and tar-constructed roof system is another common choice among commercial property owners. The roof offers waterproofing capabilities, thus protecting commercial buildings from water leakage. This type of flat roof also consists of three layers that trap heat and prevent it from radiating into the building. Commercial owners can save more money on cooling costs with this type of commercial roofing while creating a stable internal temperature. 
Asphalt roofs are installed by heat application. The roofing material is placed on the roof surface and heated to create a secure seal on top of the building. They are water resistant and offer up to 20 years of protection once installed. The great advantage of this flat roofing solution is that it is low cost and easy to repair and replace. 
Two-layer modified bitumen is made of two layers of asphalt with fiberglass or polyester fused together. Installation can be done by heat application or cold installation. An adhesive is applied to the surface of the material for a cold installation. This type of commercial roofing is durable and water resistant. It is also available in different color options to suit the aesthetic needs of customers. 
On the other hand, single ply synthetic membranes is a single sheet installation that offers protection against UV rays. It also offers savings in cooling costs as it does not trap heat. It promises up to 20 years of service life. PVC is also a common lightweight flat roofing material that can be installed over older or damaged flat roofing systems. PVC offers great UV mitigation advantages and can last up to 30 years. 
Commercial property owners can talk to their roofing contractors about recommendations for the right flat roofing material that offers answers to their needs, since when there is an existing roofing- the key part of doing a good job is selecting new material. Many commercial building roof systems can be applied directly to the existing roof. This saves a lot of time and money. But this may not be the best method for other materials such as PVC (Polyvinyl Chloride). PVC cannot be placed on an existing asphalt roof. Another important aspect to consider in this situation is vents, air conditioning units, and skylights which may affect the application and maintenance of the roofing material. 
Taking into account all of the above, it is essential to carry out a detailed inspection of the work in order to build a plan to meet the needs that the building and the owner demand. Providing full comfort to its users, since the poor selection of material can end up in lost money and a new investment due to mismanagement. 
All of these commercial roofing systems are excellent choices for industrial, institutional, and low-slope residential building roofs. When choosing, criteria such as site access, structural loading, finish appearance, desired warranty, and performance should be considered. New Jersey Roofing Company can help and guide you more about commercial roofing materials.