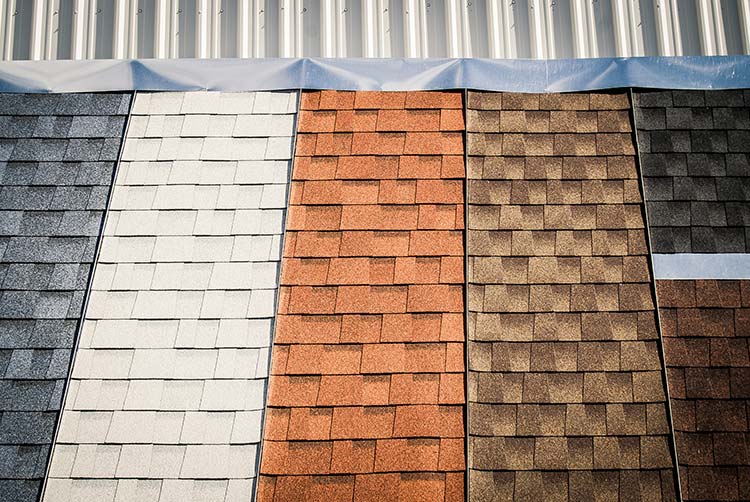 An Overview of Commercial and Industrial Roofing Types
There are several types of roofing available, two of them are commercial and industrial roofs. Just like its moniker, commercial roofs are commonly used for commercial buildings, such as offices, malls, outlets, restaurants, etc. Whereas industrial roofs are for industrial properties which involve chemicals, high temperature, and other harmful elements that can easily damage the roof, like factories, power plants, etc.
Let's dive right into this article to learn more about commercial and industrial roofing for your building!
Types of Commercial Roofs
Let's review the three most typical types of roofs used for commercial buildings before jumping straight into the roofing systems.
The majority of so-called "flat roofs" actually have a relatively small slope, usually less than half an inch every 12 inches (or half in 12), to allow for water runoff. Flat roofs are beneficial for many commercial buildings because they are more affordable and easy to maintain. Moreover, they provide more usable space and can also be constructed to facilitate foot traffic if needed.
Low-slope roofs are those with a slope of three inches per foot (3:12) or less. This roofing system takes up less room between the ceiling and the roof, which makes it simpler to maintain the building's temperature throughout the year.
Steep-sloped roofing systems provide excellent water drainage for buildings that can accommodate them and need less maintenance. However, the steeper slope makes installation and repair more complex and risky.
Types of Commercial Flat Roofs
One of the popular shapes of commercial roofings is flat roofs. Commercial flat roofs can be substantially less expensive to install since they require less material to cover fewer square feet. They are also simpler and faster to install, which can result in considerable cost savings for the building owner. Here are the types of commercial flat roofs.
BUR roofing systems use alternating layers of reinforcing fabric and asphalt, followed by a gravel or stone layer on top. Only roofs with little or no slope can be covered with built-up roofing. BUR systems are durable, low maintenance, and also cheap.
Metal material is known for its durability, resistance, and sturdiness. Buildings with metal roofing systems have better energy efficiency since they frequently use a portion of recycled materials in their construction. However, while metal roofs offer remarkable strengths, they are extremely difficult to replace if damaged.
TPO (thermoplastic polyolefin) is a single-ply membrane roofing material. TPO roofing membranes are made of a combination of ethylene, propylene, rubber, and fiberglass. TPO roofs are often white to reflect sunlight and keep the interior of the building cooler. As a result of developments in the roofing sector, TPO is now available in reds, tans, and greens.
PVC (Polyvinyl Chloride) is a traditional flat commercial roofing material with a vinyl membrane. This sort of roof is UV-resistant and will last for well over 25 years, although it is more expensive than other alternatives.
Another type of single-ply membrane roofing is thermostat roofing, commonly known as EPDM roofing. This kind of roofing is typically used on low-slope structures and is available in both black and white. EPDM roofs are available in two thicknesses, 45 and 60 mils, with a wide variety of widths, from 7.5 to 50 feet. The roofing system must be mechanically attached to the roof or completely adhered to the roof during installation. The seams of the roofing system must be sealed using liquid adhesives or specially formulated tape.
Modified Bitumen is a roofing material made of layers, with a petroleum-based compound placed in between each ply to give it a rubberized look and properties. The major benefit of Modified Bitumen roofing is its ability to manage regular foot traffic versus some single-ply membranes, mainly because it is much thicker. 
Although green roofs have been around since the 1960s, they have recently gained appeal as people have grown more environmentally conscious. A green roof is exactly what its name implies–it is covered in living vegetation that is grown in soil or another type of growth media.
Why You Should Replace Your Roof
Replacing your roof requires an investment and careful planning, but it also gives you various benefits. Here are reasons to replace your roof.
A new roof raises the value of a house, making it a smart investment if you plan to sell your home in the near future.
Improve the Energy Efficiency
Your home may lose cooling and heating if your roof is broken or old, which would increase your energy usage.
Maintain Home Indoor Air Quality
One of the most vital functions of your roof is keeping moisture out of your home. When a roof begins to deteriorate, anyone living inside the house might be at risk from moisture buildup and leaks, especially if it enables mold to grow. Mold may seriously endanger the health of your family and have a bad effect on the air they breathe. By investing in a new roof, you may help protect the health of those who live in your house.
Tips for Replacing Your Roof
The following advice will help you prepare before and after replacing your roof.
Prepare the budget.

It can cost anywhere between a few hundred and many thousand dollars. Although the cost varies, it is important to keep in mind that replacing the roof is not a cost-effective option.
Engage a roofing contractor service.

If this is the first time you've had your roof replaced, you might want to think about hiring a certified roofing contractor. They will help you choose the best roof material for your home.

Keep kids and pets away.

The new roof might pose a risk to your kids and pets, and the loud noise it produces is unpleasant for them.

Keep your attic ventilated.

The use of ventilation will extend the life of a new roof.
It is important to choose the right contractor if you want to have a great experience. Our roofing contractors at New Jersey Roofing Company can help you choose, install, and repair all your roofing needs whilst simultaneously giving you the best experience possible.