Save time, money & stress with the premier NJ Roofing Contractor
When requesting this service, you save at least $350 in roof inspections!
Get a Free Estimate now and get the highest Roofing Solutions, the top quality manufacturers, the longest warranties available in NJ while enjoying these exclusive benefits:
Moisture Detection
Drone Inspection & Satellite Report
Written Reports & Photos
NJ Contractor Fully Certified, trained and insured to work in Essex, Hudson, Bergen, Passaic, Morris and Union county.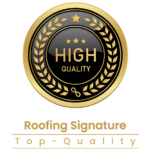 Do you have a roofing emergency?
No worries! We're prepared to assist you.
Our teams are ready to answer you immediately!
Not a machine! A live roofer ready to talk to you.
All tools and emergency materials available to assist you!
22 vehicles ready to be at location ASAP.
THIS IS AN EMERGENCY
Successful cases that give you peace of mind!
Flat Roof in Jersey City, NJ
"I couldn't be happier with the result"
Our associate Ryan Sicovitch recently had a job that was worth writing about. The property had flat roofs that were left in poor condition, and a chimney that needed to be torn down. Ryan suggested to the clients that they should go with a full roof replacement. This would involve removing all of the old material and our crews would have to take down the chimney. To top that all off, the client also wanted to have a new deck and skylight installed.
"Once we got started on the job, we realized there was a lot more work we didn't plan for. Most of the wood was rotted away and required additional work due to old age and neglect. We had to replace the wood and we had to rebuild built-in gutters with all new material, while still using the existing corbels to make sure the property kept its historical look.
Once we finished up all of the work, the customer was more than satisfied. They said they couldn't be happier with the result. With the new brand new deck and a freshly installed skylight, their property has never looked better. Even with a few curve balls thrown our way, we will make sure any job we work on ends with a satisfied customer."
How long will my roofing job take?
The answer is relative to how large the structure is. Most of the homes are completed within about 2-3 days. Larger commercial buildings can take as long as 2 to 3 weeks, depending upon how many penetrations there are on the roof.
How long is the warranty?
All the major manufacturers of roofing shingle offer a limited lifetime warranty on their products. Our labor warranty can range from 10 to 20 years depending upon the type of shingle and or application to your roof.
Do you offer payment plans?
Yes we do, we offer financing with deferred payment options up to twelve months as well as traditional term loan financing.