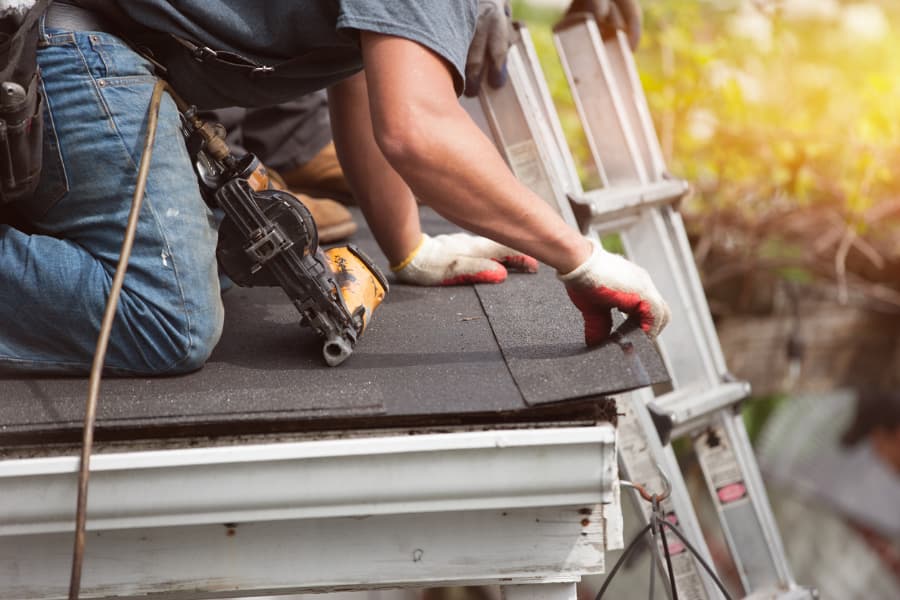 Important Questions to Ask Before You Hire a Roofing Contractor
Choosing to repair or replace your roof can be a large investment. However, cracks and damages must be repaired as soon as possible to avoid more severe complications. Before hiring a roofing contractor, there are many questions that homeowners and business owners should ask to feel more comfortable with their services. New Jersey Roofing Company specializes in the repair and maintenance of commercial roofs and residential roofs, as well as siding installations, window replacements, and more throughout northern New Jersey.
Here, we address the most important questions to ask before hiring a roofing contractor.
What Certifications Do You Have?
New Jersey Roofing Company is licensed within the state of New Jersey, along with our team of professionals. We also hold a Customer Service Platform Certification, which recognizes us for our exceptional customer service and positive customer experience. Our business also holds the right insurance to complete quality roofing jobs in both residential and commercial spaces.
Is There a Warranty?
We offer fair and worthwhile warranties for roof repair and roof replacement services. Our labor warranty can last anywhere from 10 to 20 years. Customers with flat roofs can also inquire about our 4Ever Roof System warranty, which provides up to 40 years of protection on certain flat roof installations. We also provide warranties on our roof coating systems, which cover the EPDM material used during the coating process as well as a 15- to 25-year warranty on modified bitumen torch-applied systems. However, this depends on the application method and type of shingle.
In addition, the manufacturers of our roofing shingles offer a limited lifetime warranty on their products.
How Much Experience Do You Have With Jobs Like Mine?
The contractors at New Jersey Roofing Company have extensive experience with a variety of roofing types, including:
We also have the knowledge to fix other elements of your home, such as chimney repairs and skylight and hatch repairs. Our team has worked with many residents and companies around the northern New Jersey area, meaning we have the expertise to handle any job that comes our way. This includes larger jobs, like those in commercial and industrial applications.
Do You Have a Payment Plan?
We offer options for payment plans, making it easy for homeowners and business owners to finance their next home or business improvement project. Clients can access deferred payment options for up to 12 months. They can also receive traditional term loan financing.
How Long Will the Job Take?
The length of each roofing project can vary depending on the extent of the damage and the size of the repair needed. For general residential services, projects can typically last anywhere from two to three days. However, larger commercial jobs can take longer, ranging from two to three weeks. Some projects can take even longer if a contractor runs into further issues during repair, or a commercial space has many penetrations on its roof.
Do I Need to Be Home While You Are Working?
Upon receiving your estimate, we would love to greet your smiling faces in person. This allows us to work through the services you're looking for and your budget more efficiently. From there, we inspect your roof to determine the best repair solution. While we recommend being present during the initial inspection, clients do not need to be home on-site while we complete the project.
What Products Do You Use?
New Jersey Roofing Company uses quality products from many well-known brands in the industry. This allows clients to feel comfortable in their roofing services. It also ensures longevity in your roof, working to prevent future issues. Our contractors are certified installers for the following brands:
GAF
Velux
Tamko
CertainTeed
Owens Corning
Atlas
Versico
Johns Manville
Mastic by Ply Gem
Do I Need a Permit?
Some homeowners or business owners may require a permit before starting a roofing project. This is dependent on your local municipality building code enforcement. Clients should research the building codes in their local municipality to find more information about how to obtain the correct permits for construction to begin. Our team is also here to assist you with obtaining permits.
Hire the Right Roofing Contractor
At New Jersey Roofing Company, we have the resources and tools to complete a variety of roofing jobs, along with other household projects. Our seasoned team of professionals can help homeowners and business owners come up with the perfect solution for your roof repair, replacement, or maintenance. We take the time to work with each client to ensure services accommodate your budget.
We serve both residential and commercial spaces in Jersey City, Hoboken, and throughout northern New Jersey. Clients are also encouraged to visit our showroom at 520 Route 17 South, Carlstadt, NJ, 07072. To learn more about our roofing contractor services, call us at 866-921-8004 or contact us today to receive your free estimate.