CHOOSE YOUR FAVORITE PAYMENT METHOD*:
* I acknowledge surcharge rate is 3% on credit card.
*I acknowledge an interest of 2% per month will be added to any balance due over 30 days.
UP TO 100% FINANCING IS AVAILABLE to qualified residential applicants through Enerbank USA.
A 10% refundable good faith deposit is required for all financing.
Ask about our NO interest deferred payment programs and installment payment plans.

Please speak with us to initiate the credit approval process.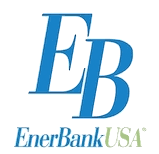 Call 888.423.4030
Dealer # 866921