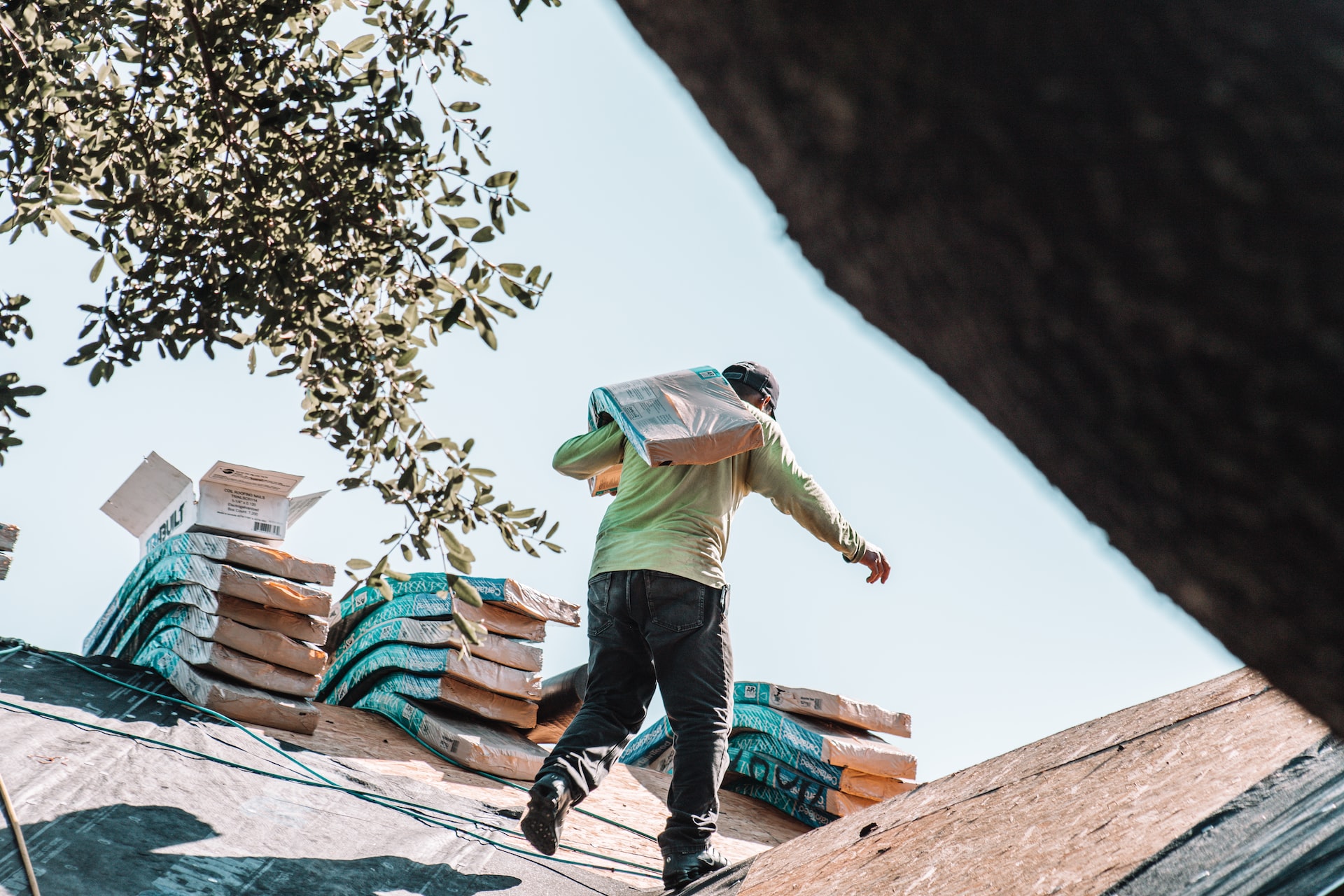 Understanding the different types of Roofs and Roofers
Understanding the different types of Roofs and Roofers
Most of us don't give much thought to our roofs until something goes wrong and we need to fix or replace them. However, most people are unaware of how important a roof is to the look of the home. Not only that but the roof's design and material can impact your home's worth. Depending on its composition, your roof may insulate your house better, protect it from the elements, and even offer usable space in the form of an attic. Do you know the specifics of your present roof or the roof of the house you want to buy? Has severe weather, such as roof hail damage, lately, struck your area? Whether you're purchasing a home, building a house, or planning a major renovation, you should carefully consider all of these issues and more. Therefore, understanding the different types of roofs and roofers is essential.
The Most Common Types of Roofs
If you look closely enough, you'll notice a virtually infinite number of different kinds of roofs. This is because nearly every roof has to be custom-made to fit its intended structure. That said, the three most common types of roofing are:
Flat Roofing
This kind of roofing has a minimal slope, as the name implies. Unless you are at a vantage point higher than the roof, you probably won't be able to view the surface. The roof may be of the bituminous kind, which entails either pouring bitumen directly over a concrete surface, using felt, or installing tiles atop a truss. It's one of the most popular options because of how simple it is to set up and how little it costs overall. However, the slower water flow makes it more likely to develop leaks. That said, even though flat roofs are much more accessible than sloped ones, there are many reasons why you shouldn't clean your own roof. Instead, it would be best to trust professionals with this because that's the only way to ensure a job is well done.
Pitched Roof
The pitched roof, often known as a sloping roof, is by far the most common kind of roof. In the US, its sloping shape has served as a visual representation for many generations. The roof can have a high or low pitch, depending on your preference. Roofs with a low pitch angle of 10 to 20 degrees often seem flat from a distance. Water, snow, ice, dust, and other particles all slide off more easily with a steeper pitch. On the downside, it uses many more materials than a lower pitch or a flat roof.
Gable Roof
Gable roofs are specifically pitched roofs with two sloping sides that meet at the ridge. Both of its long sides slope inward and are divided into two flats. The gable on the wall's edge will have a triangular peak. Fascias are the only parts of the roof that are visible from the side. Its low maintenance and durability make it a standard option for various settings, including private residences, commercial establishments, industrial plants, and public buildings. On the other hand, many think the lack of decorative features on the gables and side walls makes the building appear dull.
The Different Types of Roofers
Many people are unaware that there are different types of roofers. This can be problematic because not all roofers are trained to work on all types of roofing. Therefore, to help you choose the right roofing contractor, here are the different types of roofers.
Commercial and Residential Roofers
The approaches of commercial and residential roofers are pretty different. They are distinct in their design, warranties, and materials. Both commercial and residential roofing projects need the expertise of a roofer with extensive training in installing the chosen system. A flat metal or membrane roofing system is common in commercial buildings. On the other hand, residential roofs have a wider variety of pitch heights, material types, and color palettes to choose from. That said, professionalism and expertise are necessary no matter what kind of roofer you are looking for. Whether you need a new roof for your home or business, you may find the finest crew at a roofing company with a solid reputation for hiring highly trained and professional roofers.
Roofers who specialize in repairing, replacing, and installing shingles, tiles, and other comparable roofing materials are called "shinglers." As a rule, they are responsible for doing things like:
Using materials like tar, asphalt, and gravel.
Putting up shingles and other roofing tiles.
Using waterproofing coats.
Using power and hand tools.
Installing scaffolding to enable secure access to rooftops.
Hiring a metal roofer is the way to go if you value aesthetics and curb appeal. In order to ensure that your metal roofing tiles, pieces, or panels are installed correctly, you need to hire a metal roofer. Metal roofing installation is complex and might change depending on the panels or shingles you choose, so it's crucial to employ a professional you can trust to complete the job well.
Single-Ply roofs or foam roofs are made of polyurethane foam and elastomeric coating. They are often the single-ply roofing contractors' primary emphasis. A single-ply roofing contractor may use foam on roofs that are either new or already in place. Foam roofing's greatest strength is its adaptability; it may be used on various roofs, including pitched, metal, wood, flat, and even domed roofs. Since foam roofing has become more prevalent in recent years, choosing a qualified single-ply roofing contractor is essential if you want this type of roof for your home or business.
Conclusion
Now that you know why understanding the different types of roofers is essential, you can make an informed decision and choose the right roof for you. If you are unsure what kind of roof you want or what you should look for in a roofer, you should consult an experienced contractor. This way, you can be sure that your roof will be installed correctly and protected from the elements for many years.