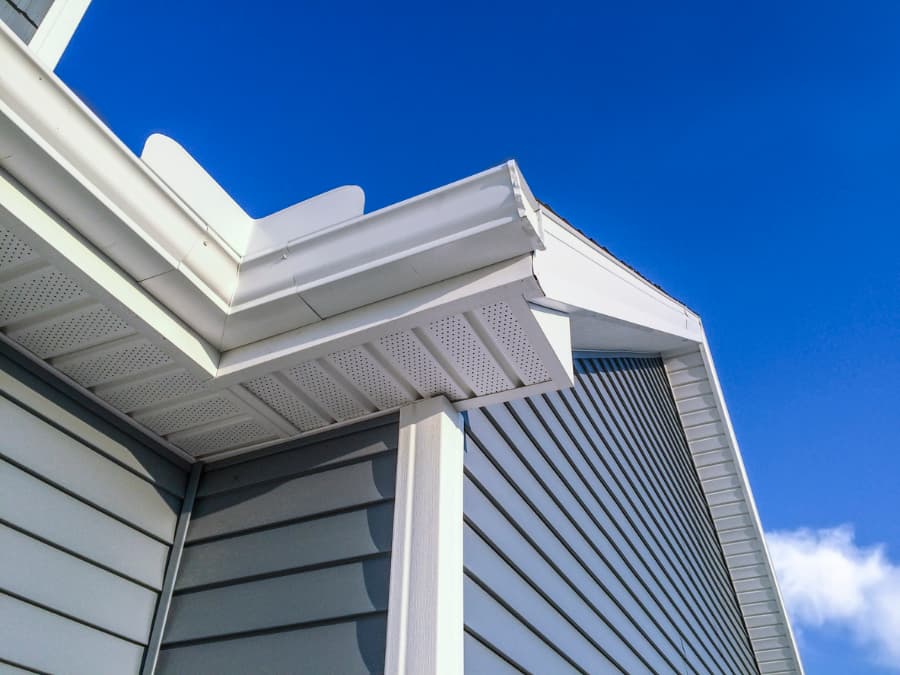 Why More Homeowners Are Choosing Vinyl Siding
Vinyl siding is the most popular choice for siding in America and for good reason. A few good reasons, actually. People today appreciate materials that are durable, low-maintenance, and pleasant to look at, and vinyl siding is one of the best. New Jersey Roofing Company has been in the remodeling business in northern New Jersey for more than 30 years and has experience with roofs, windows, siding, and more. Here, our experienced team shares why homeowners today are choosing vinyl siding over other types.
Virtually Maintenance-Free
Vinyl is a plastic material made of polyvinyl chloride (PVC) resin that is used to make siding for houses. Vinyl siding has been around since the 1960s when it was introduced as an alternative to aluminum siding, which could be prone to dents and dings.
One of the best benefits of vinyl siding is that it has a heavy-duty design that needs nearly no maintenance performed on it. This means you won't have to worry about chipped or faded paint, dirty bricks, or dented aluminum. The only maintenance you might have to do on your vinyl siding is cleaning it with mild soap and water. This is a big reason more property owners are choosing vinyl for their siding.
Looks Like Real Wood
Another reason vinyl siding is popular with homeowners is because it looks like real wood. Many people dream of a house with wood siding but don't like the idea of painting their house every few years. Vinyl siding is a great option because it comes in a variety of colors and textures that resemble real wood grain, or you can opt for a more modern smooth surface. Vinyl siding with realistic wood texture is a great way to get the vintage or rustic aesthetic without annoying upkeep and can be a big selling point for vinyl siding for people who love the look of wood.
Durable and Long-Lasting
One of the biggest benefits of vinyl siding is its durability factor. This is why many homeowners prefer vinyl to other less durable siding choices. The unique construction of vinyl makes it insect-proof, weather-resistant, and rust- and rot-resistant to withstand lots of wear and tear. Certain manufacturers even make vinyl siding that can resist wind speeds of up to 240 miles per hour. If you live in an area with extreme weather conditions, vinyl siding is an option that can withstand harsher weather.
Vinyl Siding Is Affordable
Another reason vinyl siding is popular among homeowners is the fact that it is affordable. If you're a new homeowner, you can probably relate to shelling out money on many different things and wanting to save money when possible. Opting for vinyl siding is a way to save money because it costs less than other types like brick, aluminum, wood, and stone.
According to the Vinyl Siding Institute (VSI), vinyl siding has the lowest installed cost of any home exterior material. This is because the material costs less. The labor does, too, because vinyl is typically easier to install than other siding. Vinyl siding can save you money upfront and over time because you don't need to pay for much maintenance or repairs.
Vinyl Siding Can Be Customized
Another reason homeowners are choosing vinyl for their siding is because it can be customized. Vinyl siding is available in different colors, designs, and textures to match the aesthetic of your home and the style you want. Vinyl can also be painted, which lets you switch it up if you get tired of the color after a few years. New Jersey Roofing Company offers vinyl siding from top manufacturers like CraneBoard and Market Square to provide our customers with a vast selection of styles to choose from.
Why Choose New Jersey Roofing Company?
If you're looking to get vinyl siding installed and are wondering why you should choose New Jersey Roofing Company, we have plenty of reasons for you. We have been in business for more than three decades and have developed a reputation throughout northern New Jersey for providing high-quality remodeling services for both residential and commercial clients. We employ only fully trained and certified contractors, and they provide service throughout Essex, Hudson, Bergen, Passaic, Morris, and Union counties in New Jersey.
Our company has 22 service vehicles, a 48-hour response time, and even emergency services to get you service as quickly as possible. New Jersey Roofing Company is also proud to offer one of the longest labor warranties in the industry, so you can trust in our work and focus on enjoying your remodeled property. We also offer competitive pricing, financing options, and free estimates for certain services. With all these benefits, you can have peace of mind that New Jersey Roofing Company is the best choice for your remodeling services.
Contact Us Today for Outstanding Vinyl Siding Services
Choose the siding option that most homeowners in America have chosen and get your vinyl siding installed today. New Jersey Roofing Company provides siding, windows, and roofing services to clients throughout northern NJ. Our contractors have the proper qualifications to ensure your siding is completed efficiently and professionally. Contact us today or call 866-921-8004 to learn more.