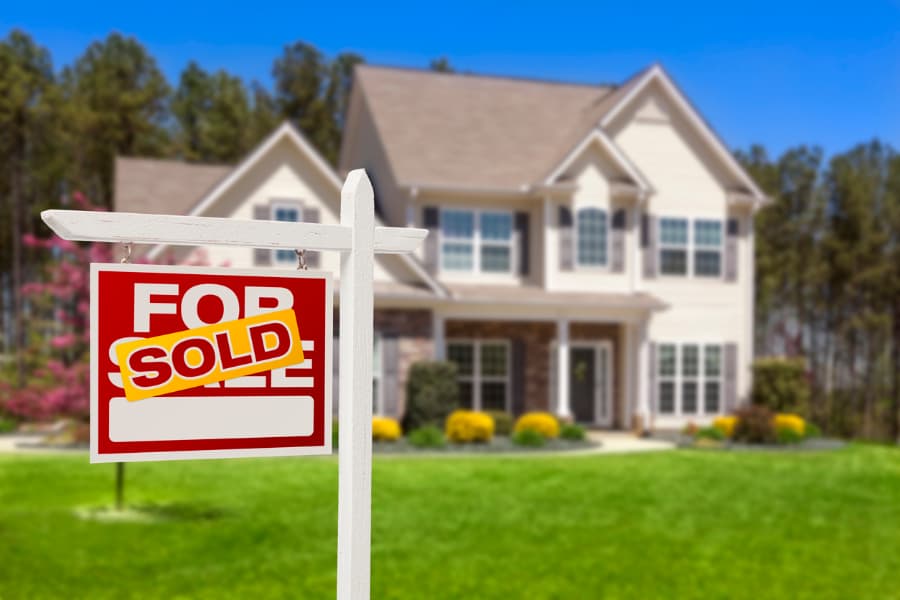 Will a Roof Replacement Increase Home Value?
A roof is a crucial component of the structure of any home, and it may require occasional maintenance, repairs, and sometimes even a full replacement. If your roof needs some remodeling, you may be wondering whether it will be worth the investment.
At New Jersey Roofing Company, we have decades of experience in exterior home improvement services throughout northern New Jersey. Here, we'll explain how a roof replacement may increase your home value, along with other benefits.
Benefits of a Roof Replacement
A structurally sound and sturdy roof makes a huge difference in the appearance and safety of a home. It's important to stay on top of your roof maintenance and repair to prevent the need for a full replacement, but sometimes a roof will need to be fully replaced. The benefits of replacing your roof include:
Better Protection From the Elements
Many times, a roof will need to be replaced if it's leaking or has water damage. Replacing a damaged roof with stronger materials will keep elements like water and wind from penetrating your home.
New Jersey Roofing Company offers lifetime architectural and designer asphalt shingle roofs that provide durable protection for up to 40 years, with minimal maintenance. Having your roof replaced with a reliable choice like these shingles will help you save on repair costs and maintenance over time.
Improved Appearance 
If you've been watching a lot of HGTV and want to update the exterior of your house, you know replacing the roof is a good way to do so. Replacing your old roof lets you choose the type of shingles that you put on next, which offers a chance to impress visitors and show your style.
Increased Curb Appeal
If you're looking to sell your home, it must have curb appeal to attract potential buyers. Having an outdated or worn-down roof can distract or put off buyers and impact your chances of selling your house, leading to fewer offers and a longer sale process.
Although a roof replacement can seem costly, it will be worth the investment if you're trying to sell your house and you think your existing roof will cause problems with a successful sale. Buyers will also appreciate moving into a home with a recently replaced roof instead of having to repair it themselves.
New Jersey Roofing Company offers shingles from all major manufacturers, so you can find something that complements your home's style.
Energy Efficiency
When replacing a roof, homeowners have the chance to improve their energy efficiency by choosing a shingle material that's suited to their budget, style, and climate. Certain materials are more energy efficient than others, and the one you choose will depend on personal factors.
Materials such as clay tile or concrete are more energy-efficient than asphalt and metal, but it's also important to remember the materials must be properly installed to ensure they'll serve as effective roofing and provide maximum energy efficiency. Trust the experienced contractors at New Jersey Roofing Company to get the job done safely and properly.
Increased Home Value
Adding a new roof to your home usually will increase its value due to the factors mentioned above. Although you won't see a 100% return on investment, benefits like improved protection, curb appeal, and energy efficiency all help lead to an increased home value.
According to a 2023 cost vs. value report, a roof replacement can increase your home's value by around $17,800. The actual amount will depend on factors like the material used, labor costs, and location, but a full roof replacement offers around a 61% Return on Investment (ROI).
If you want to learn more about our product selection or talk in-depth with a contractor, stop by our public showroom and storefront, or read our Frequently Asked Questions for further information.
Contact Us for A Free Quote
If you're ready to increase your home's value with a roof replacement, trust the contractors at New Jersey Roofing Company, who have more than 30 years of experience to help you make your choice. With a reputation for providing reliable home improvement services throughout northern New Jersey, we will be with you every step of the way, from the free estimate to project completion. Contact us today for more information about roof replacement or call 866-921-8004 to ask questions.